TV Buying Guide - Smart TV
What is Smart TV and how do I get it?
As well as receiving standard channels, a Smart TV allows you to access online content via the internet using applications (apps) built into the TV. All Smart TVs will have a 'homepage' where you can find all of the options available to you. You can stream your favourite TV shows, movies and more and watch on your TV at a time that suits you. All you need is access to your broadband network either via WiFi or Ethernet cable.
What can I watch on my Smart TV?
You can watch TV programmes from catch up services such as BBC iPlayer and All 4, as well as movie streaming options from services like Netflix and Amazon Prime. Different brands have different apps available on their Smart TVs, so check before you buy.
You can also access social networking sites such as Twitter and Facebook, YouTube for video sharing, plus a whole host of other lifestyle and news apps. Certain TVs also support Skype, which requires a webcam.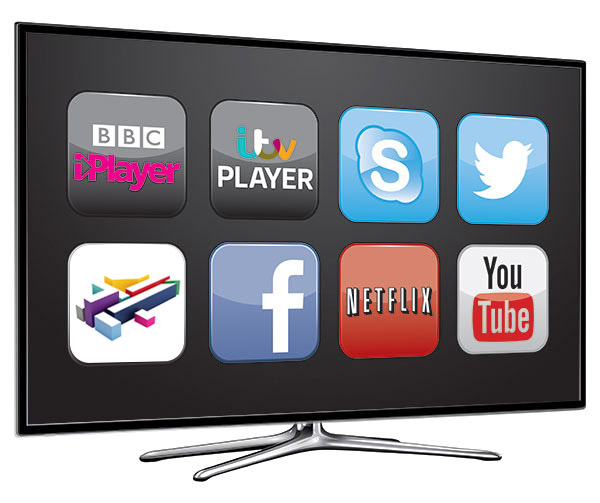 Can I connect my TV to other WiFi enabled devices?
Some Smart TVs enable you to connect via WiFi to your smartphone, laptop or tablet allowing you to share your personal content on the big screen. You can also connect devices such as a Smart keyboard or a Smart remote. In many cases your smartphone can become your remote.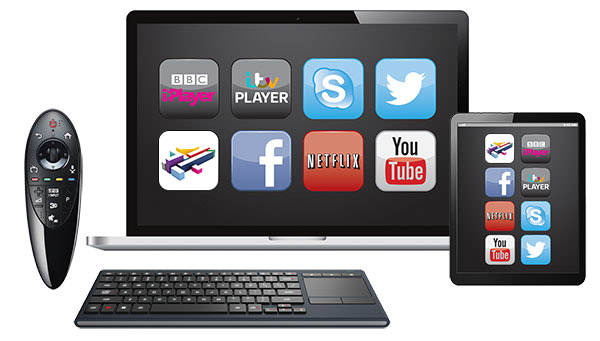 Do I still need a Freeview box/ Sky/ Virgin/ NOW TV?
You can stream programmes and films from the Smart apps on the TV but you will not be able to download additional apps, so if you want to record and store programmes for viewing later you will need a Freeview/Sky/Virgin box. NOW TV allows you to watch a selection of Sky programmes or purchase a day pass for selected Sky content such as sports. Having a streaming device, such as NOW TV, gives you the full range of streaming apps.
Connects to your home internet connection.
Gives you free content options, plus access to movies, catch up services and more.
The apps available varies by the brand you buy.
Can connect to compatible devices in your home to share content easily.
Is a Smart TV what you're looking for?